I know this is almost a month late, but I am sharing it nonetheless. My June was dominated by my professional and personal life, leaving little time for expansive free software activities. I'll write a little more in my OSI report for June.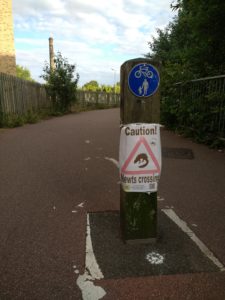 Activities (Personal)
The biggest thing I did was head over to the Other Cambridge (a.k.a. Cambridge Prime, a.k.a. Cambridge, UK) for a Debian sprint with the Debian Project Leader, Debian Account Managers, and Debian Anti-Harassment team.
We had some Anti-Harassment meetings.
We had some Outreach meetings.
I helped both teams prep for DebConf.
Activities (Professional)
Worked on organizing sponsorships for GUADEC. If you're interested in attending or sponsoring GUADEC, I highly recommend it!
Wrote profiles of members of the GNOME community for the GNOME Engagement blog. I also wrote a newsletter for Friends of GNOME. You can see both online.
Attended Diversity & Inclusion team meetings, participated in the Engagement team discussions, and spoke with several GUADEC organizers.